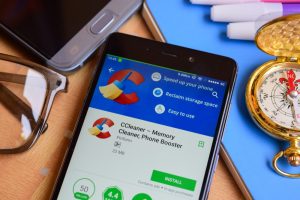 CCleaner, a popular computer cleaning tool, had a data breach. The company that makes it, Gen Digital, said hackers stole some customer information like names and contact numbers, but not credit card or login info. Less than 2% of users were affected. The hackers used a security hole in another tool called MOVEit to get the data. CCleaner will give affected users a free 6-month subscription to a service that watches for data breaches on the dark web. This breach is part of a bigger hack that's affected over 66 million people.
Affected customers should have received an email.
In 2017, CCleaner was compromised by hackers who planted malware in the software to spy on more than two million users. The tool maker said that the hackers specifically targeted high-profile tech companies and telecom giants. There was an additional breach in 2019.
Ever since the security firm Avast bought Piriform, owner of CCleaner, in July 2017, the CCleaner software has brought only headaches. However, despite being nothing but a source of problems, Avast says it has no plans to discontinue the CCleaner app for the foreseeable future.