Social Media for Business
Social Media makes connecting with people and businesses easier than ever! The purpose of Social Media is to network; locally & world-wide. Use social media to connect with people, businesses and common interest groups.
Read.
Interact with others.
Submit content.
"Everyone Knows 250 People…
… in his or her life that they can influence with their opinions and experiences." (#JoeGirard)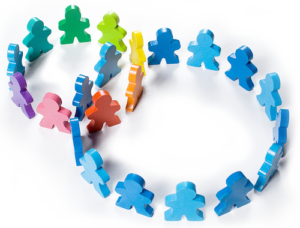 Choose which social media to use?
Since keeping your social media up-to-date is paramount, participate in those that make the most sense for your business. Select media that fit your industry. Use media you understand.
How often to submit?
Plan your time to post and comment. This depends on your goals, the minimum is 1-2 times per month. The maximum might be 5-6 times a day per media. It is reasonable to spend a little time every day.
How to write?
Choose a "voice" – be it formal, humorous or another writing style. It should reflect YOU and your business. Use correct grammar and spelling. If you choose to use profanity, know that you will get blocked by many readers and your account could get shut down. For business, it is recommended to use the "business casual" voice..
What to write?
Create content your followers will want to share, giving you added exposure. Don't just advertising your business: give tips, congratulate a customer, give an industry update… Be interesting! Link and hashtag your content to interact with your website and other members of your business
Most Important Social Media (2017)