Your Site is About to be Launched! What's Next?
Some last minute preparations are needed to make your business website really work for you. Since this is a marketing tool, then let's be sure all the pieces are in place so your efforts have maximum impact.
Claim your 'Google My Business' account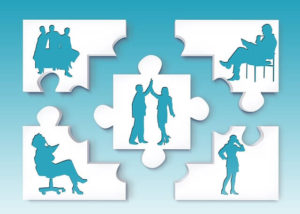 Google My Business is "that little map thingy" that shows a map location when you do a search. To get started, login with your Google Account.
Get a Google Account. If you can already log into Gmail, YouTube or Google Play, then you have a Google account and don't need to start another account. However, if you know you have a lot of personal 'stuff' on that account, consider starting an account for JUST your business.
Claim or add your business by going to business.google.com to get started
Once your account is setup in Google My Business, make sure the amenities, parking, hours and other information about your business is correct. 
Click the "Info" tab on the left to check and update your listing information. Type in your 30-second elevator speech about what your business does. Be succinct!
Keep it Current: Not finding current hours, especially on holidays, is very frustrating to consumers! Before each holiday, Google will send you an email asking if you're open.  It takes only a minute to update your hours for a holiday and it shows your customers you care.
Bing & Other Search Engines
You can also go to Bing, Yahoo, Duck Duck Go, ASK.com and other search engines to list your business profile with them. At minimum, do Google! (Google searches account for 88% of all Internet searches.)
Social Media
Sign up now for any social media you wish to use; Business Facebook, LinkedIn, Twitter, to name a few.
To make these really work for your business, you should post to them at least once a week.
Some businesses choose to start and maintain only one.
HootSuite is a tool to help you manage all your social media from one spot.