Social Media Management & Website Marketing
We will help you develop and maintain a strategy for your Internet presence!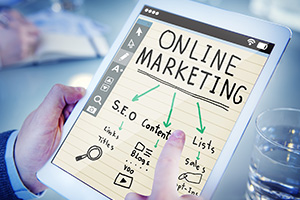 What We Do
Social Media: Facebook, Instagram, Pinterest, Twitter, Tik Tok, NextDoor, etc.
Set up social media sites for your business
Post to your Social Media Accounts (Facebook, Instagram, Pinterest, Twitter, Tik Tok, etc)
Create and monitor paid advertisements on Social Media, Google and other websites of interest to your market
Maintain your site for best Search Engine Optimization
Manage your site / brand reputation on the Internet
Search Engine Optimization
Edit your website with the best code, key words and key phrases so your website looks better to search engines.
Directory Listings
Submitting your business name and contact information to online directory services and trade specific directories.
Social Media campaigns
Set up only the ones you can regularly maintain!
Newsletters & Blogging
Create a Newsletter that is put on your website as a Blog and emailed to your customer list.  Your Blog is also put on your social media websites.
You write it, or we can write it!
Trade Reporting
Write a white paper to an informational site specific to your industry.  We can help you develop and write these 800 word, keyword / keyphrase specific reports.
Then, put your report on your website to collect leads. To download the "e-book" users provide their name and email
Print media advertising
Display ads, brochures, business stationary, all must include your website URL (address)
Video
Our partners can help create videos for YouTube, Tik Tok and other mediums
TV & Radio
We can help you coordinate a production company and insure poignant content.
Measure Your Results and ROI
We track your traffic, the number of opens clicks, and interactions to tell you what facets of your marketing plan are working and what are not. Tweaking your Internet presence is easy and quick; far more economical to adjust than print media.
Transform YOUR Vision Into Reality