The Quickie - Need a website NOW?
Introducing "The Quickie" website by CeJay Websites & Photography in Port Charlotte, FL
Starting at just $2,000 – perfect for those who want to make a big impact in a short amount of time.
To get a website in a week, order a "Website Quickie" plan using our online form and submit all the necessary data. Once the deposit is made, your website will be complete in about 5-7 business days.
Starting at $2,000
(very small sites may be less, restrictions apply)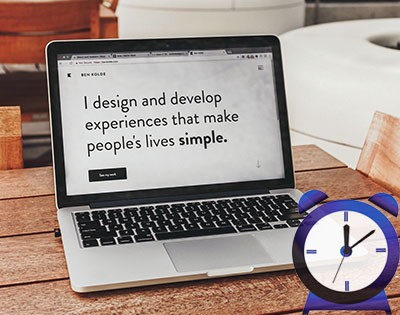 Looking to take your business to the next level?
YOUR perfect website is achievable.
Get ready to elevate your online presence with CeJay Websites & Photography in Port Charlotte, FL! We're experts in web graphics, layout design, and various programming languages. Our team is skilled at transforming your business information into sleek and intuitive pages that'll leave your customers wanting more.
But we don't stop there - we provide marketing and advertising advice for both online and traditional media platforms, ensuring that your brand gets the attention it deserves. And with our Search Engine Optimization (SEO) techniquesg, you can rest easy knowing that your website is in good hands. We'll help you evaluate your web strategy and make the most out of your investment.
So what are you waiting for? Let's take your business to the next level!
The Parts to the Whole…
A lot goes into creating a website that is truly a marketing tool for your business.

Social Media Management & Website Marketing
We will help you develop and maintain a strategy for your Internet presence!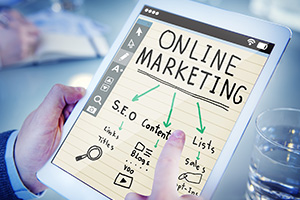 What We Do
Social Media: Facebook, Instagram, Pinterest, Twitter, Tik Tok, NextDoor, etc.
Set up social media sites for your business
Post to your Social Media Accounts (Facebook, Instagram, Pinterest, Twitter, Tik Tok, etc)
Create and monitor paid advertisements on Social Media, Google and other websites of interest to your market
Maintain your site for best Search Engine Optimization
Manage your site / brand reputation on the Internet
More Marketing Services
Search Engine Optimization
Edit your website with the best code, key words and key phrases so your website looks better to search engines.
Directory Listings
Submitting your business name and contact information to online directory services and trade specific directories.
Social Media campaigns
Set up only the ones you can regularly maintain!
Newsletters & Blogging
Create a Newsletter that is put on your website as a Blog and emailed to your customer list.  Your Blog is also put on your social media websites.
You write it, or we can write it!
Trade Reporting
Write a white paper to an informational site specific to your industry.  We can help you develop and write these 800 word, keyword / keyphrase specific reports.
Then, put your report on your website to collect leads. To download the "e-book" users provide their name and email
Print media advertising
Display ads, brochures, business stationary, all must include your website URL (address)
Video
Our partners can help create videos for YouTube, Tik Tok and other mediums
TV & Radio
We can help you coordinate a production company and insure poignant content.
Measure Your Results and ROI
We track your traffic, the number of opens clicks, and interactions to tell you what facets of your marketing plan are working and what are not. Tweaking your Internet presence is easy and quick; far more economical to adjust than print media.
Did your website get deleted, hacked or just disappear?
We can help you recover it!
Don't delay, it's easier to rescue a website as soon as it's lost!
Investigation - Methods used to find and rescue your lost website
During the investigation, the CeJay Websites & Photography team in Port Charlotte, FL will research these options for rescuing your lost website.
Check for existing files: If your domain was deleted, but not your hosting, then your files may still be there!
Check for backup files: CeJay Websites & Photography keeps monthly backups of all our websites on cloud-based storage. Your previous developer or hosting company may have backups we can get.
Check the Internet Archives: There is a service that archives all internet websites.  Depending on the age of your website, there may be an archive of it. We can locate the archive and use it to rebuild your website.
Contact previous developers, website managers, employees, etc.
Other methods may be available depending on the circumstances
The non-refundable fee for the investigation is $250.
How much does it cost?
Recovery costs will vary depending on the results of our investigation. After completing the investigation, CeJay Websites & Photography will provide you with an estimate. Below are the typical costs.
If we find existing files or backups, restoration typically costs around $500.
If we can recover your website from the internet archives, restoration will cost $100-$150 per page.
If your website was hacked or infected with malware, we cleanup typically costs around $500.
How do you get started?
Contact us to discuss the situation. You can call, email or text: design@cejay.com, 941-204-0007, 941-916-2555
Pay the non-refundable $250 fee for investigation.
Provide the necessary credentials, such as: the login to your hosting account (or provide delegated access,) security pin, previous developer contact, etc
We will research the issue within 2 business days, and let you know what we can do to rescue your lost website.
We will provide you an estimate for recovery.  We request 50% of the fee up front.
Your website will be recovered in about 2-7 business days, depending on the size and complexity.  Large, complex websites can take much longer.